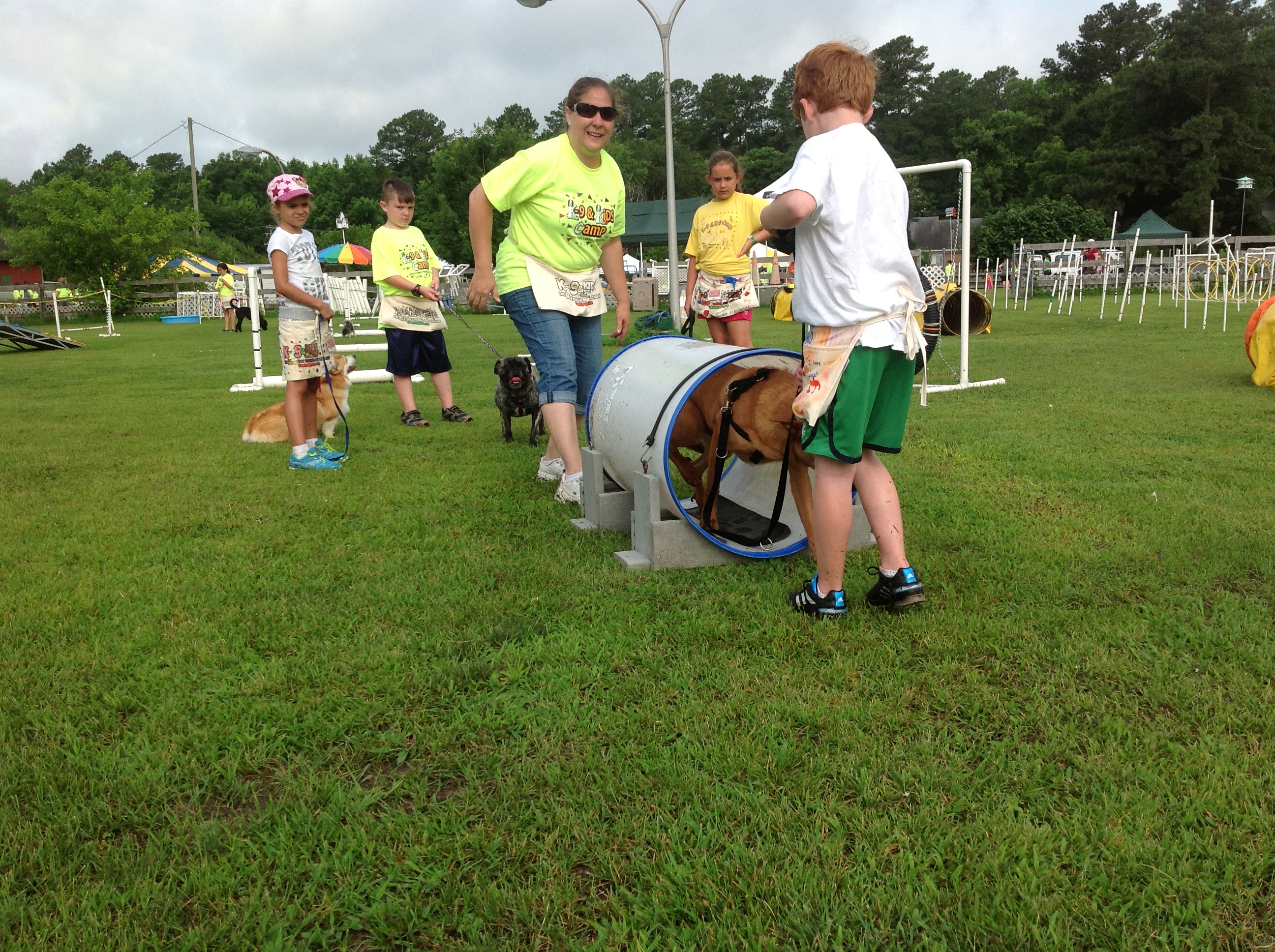 Dates have been set for  K-9 & Kids Agility Workshop 2016...
June 22   &  June 23rd 
8:00am - 10:00am 
More info will be posted as soon as available...

This year we will focus on smaller workshops which will give kids more hands on instruction and longer working times with their dogs


The info below is from last years K-9 & Kids Camp 
2015
K9 and Kid's Camp is going to be 18 years old this year!! This is a camp where dogs bring their kids for the best training and fun both kids and dogs can have. We give kids a chance to bring their dogs to camp and learn and experience all sorts of dog training activities.  Sessions include multiple levels of agility, obedience, dog grooming, veterinary care , dog CPR , fly ball, barn hunt, nose work, search and rescue, k9 conservation and tracking, rally, K9 good citizen, lure coursing, tricks, manners, targeting,and weight pull.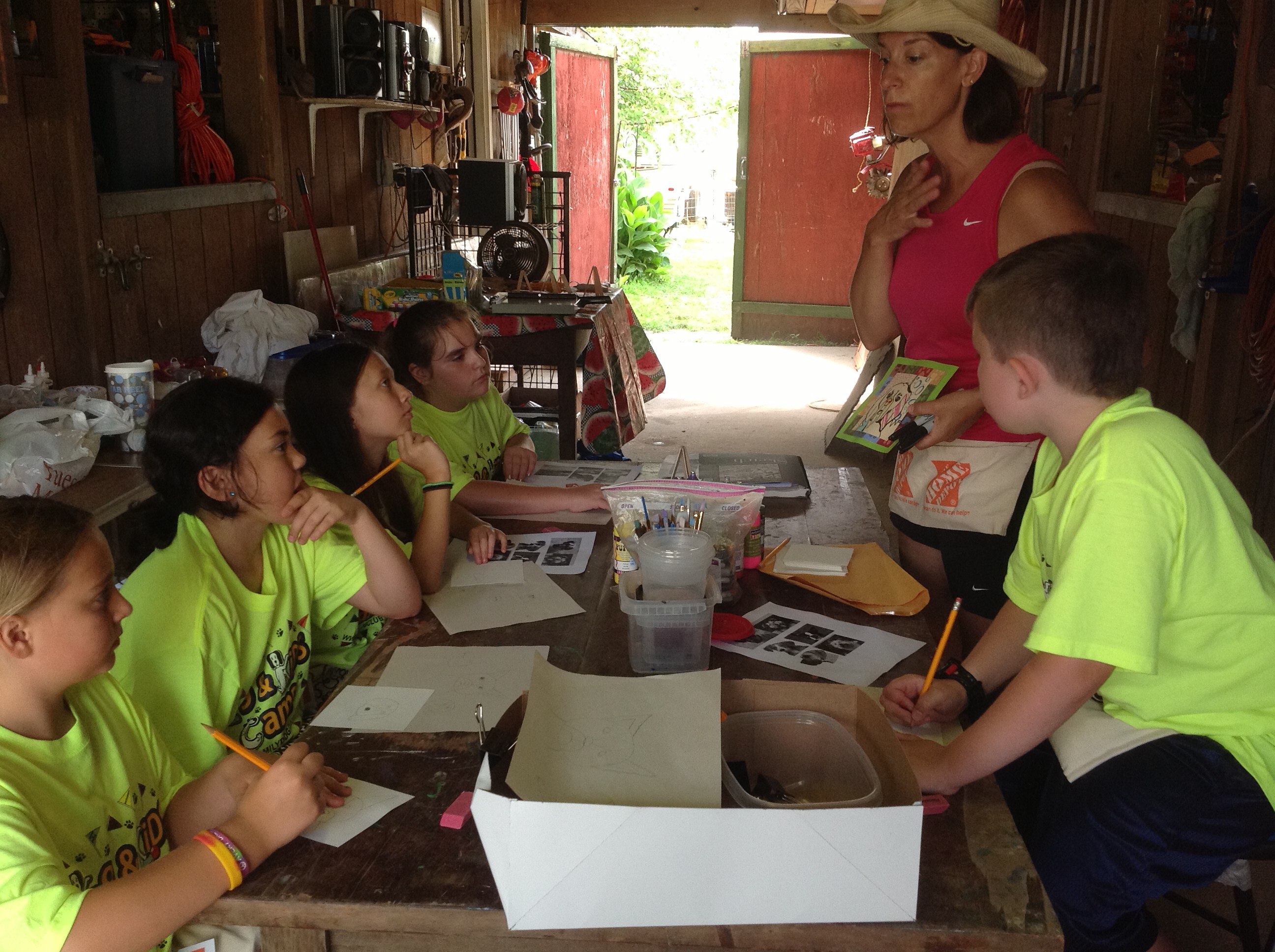 We also offer a lot of sessions that incorporate dog related projects-drawing dogs, jewelry making, k9-chef, photography-both action and still picture taking, short story writing, woodworking, arts and crafts with dog themes, and a special course on making a doggone difference (learning how to start your own 501 c) to make the world a better place. 
NEWS FLASH....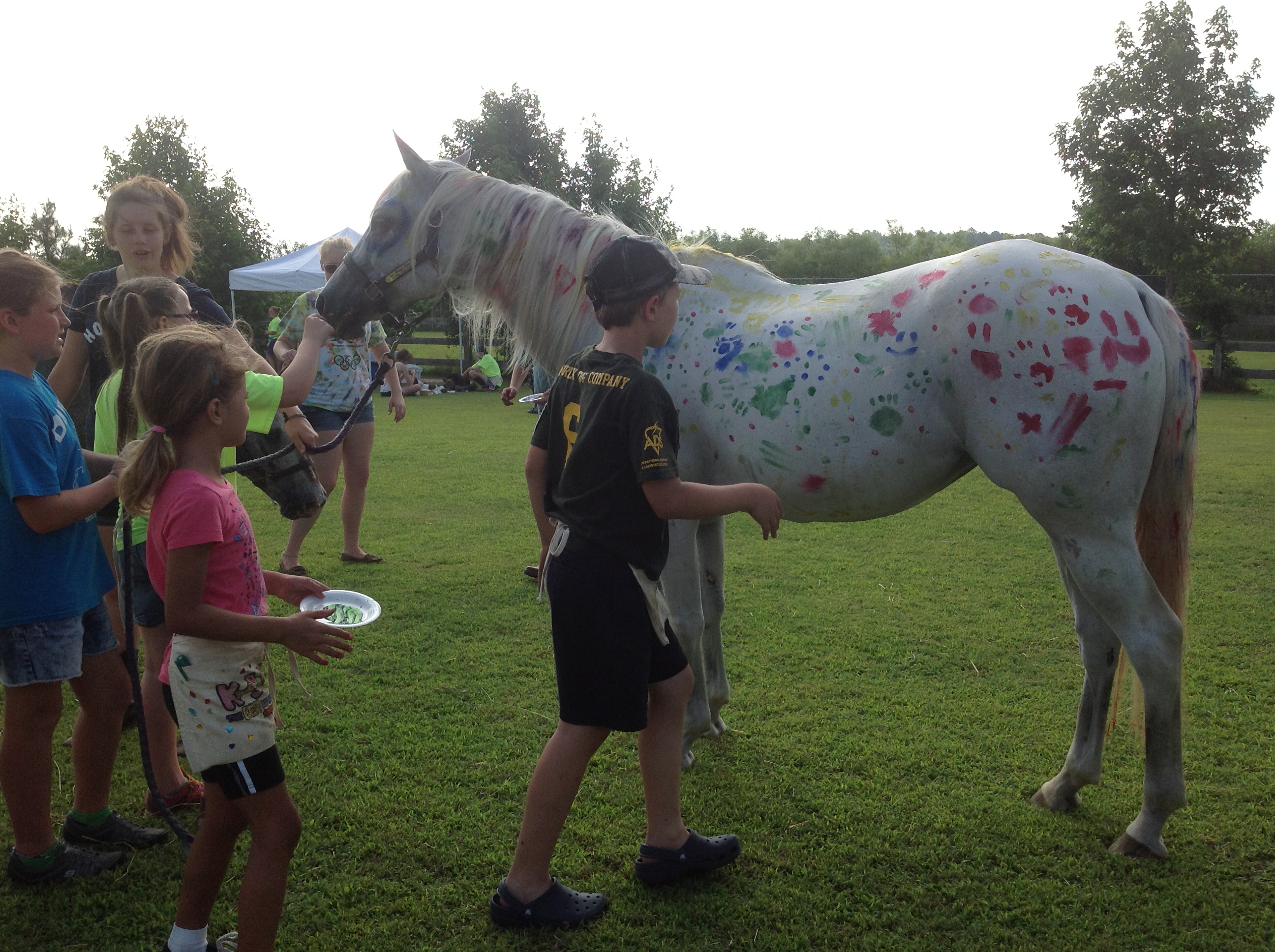 Over the years we have also had special guests-guinea pig rescue, intro to horses, and viper rescue join us for sessions.  We are not sure who are special non canine guests will be this year but we are working on some!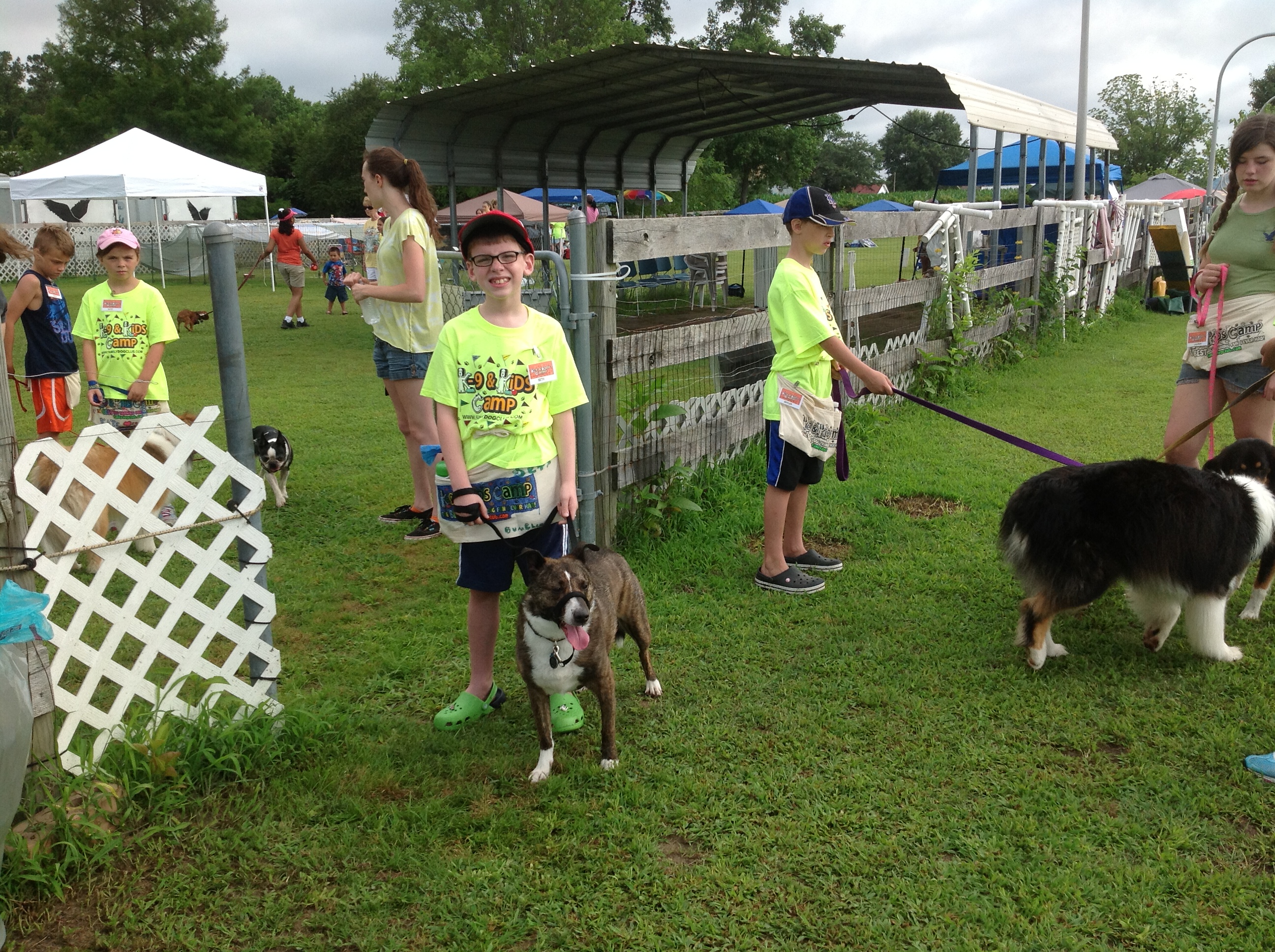 This year we will hold 2 sets of workshops for all friendly dogs and their kids [ages 8-18years] Our first date is set for June 22nd & 23rd  
 workshops are designed to teach the kids how to train their dogs...  June 22nd will focus on basic agility, we will get the dogs on a lot of our agility equipment, focusing on safety and fun for the handler and the dog  June 23 will be our intermediate training, learning front crosses, back crosses, maybe even a revers flow pivot, and more... in order to sign up for the intermediate workshop you & your dog must have taken a basic class or have done agility in a previous k-9 & kids camp
cost is $40.00 per workshop  a discount is given if you sign up for both workshops of $30.00 each ... snacks and drinks are included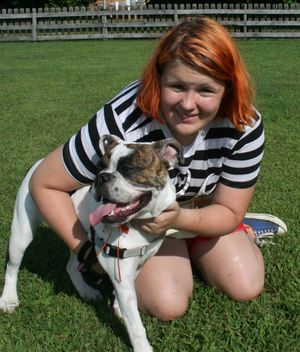 Camp this year will be $200.00 and that is an all inclusive price which includes 5 days of sessions (last year over 35 to choose from), a camp t-shirt, arts and crafts materials and supplies, jump sticks, and the raffle prizes.  We also run a concession stand (where items are sold at cost) including sodas and snacks. 
We also offer multi-camper discounts and "bring a friend" discounts.  If a camper can't come because of financial constraints please give Ms. Rita a call-if we know in advance we can sometimes get camperships sponsored.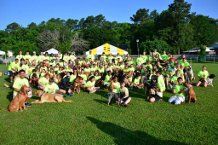 K9 Camp 2015 Registration Form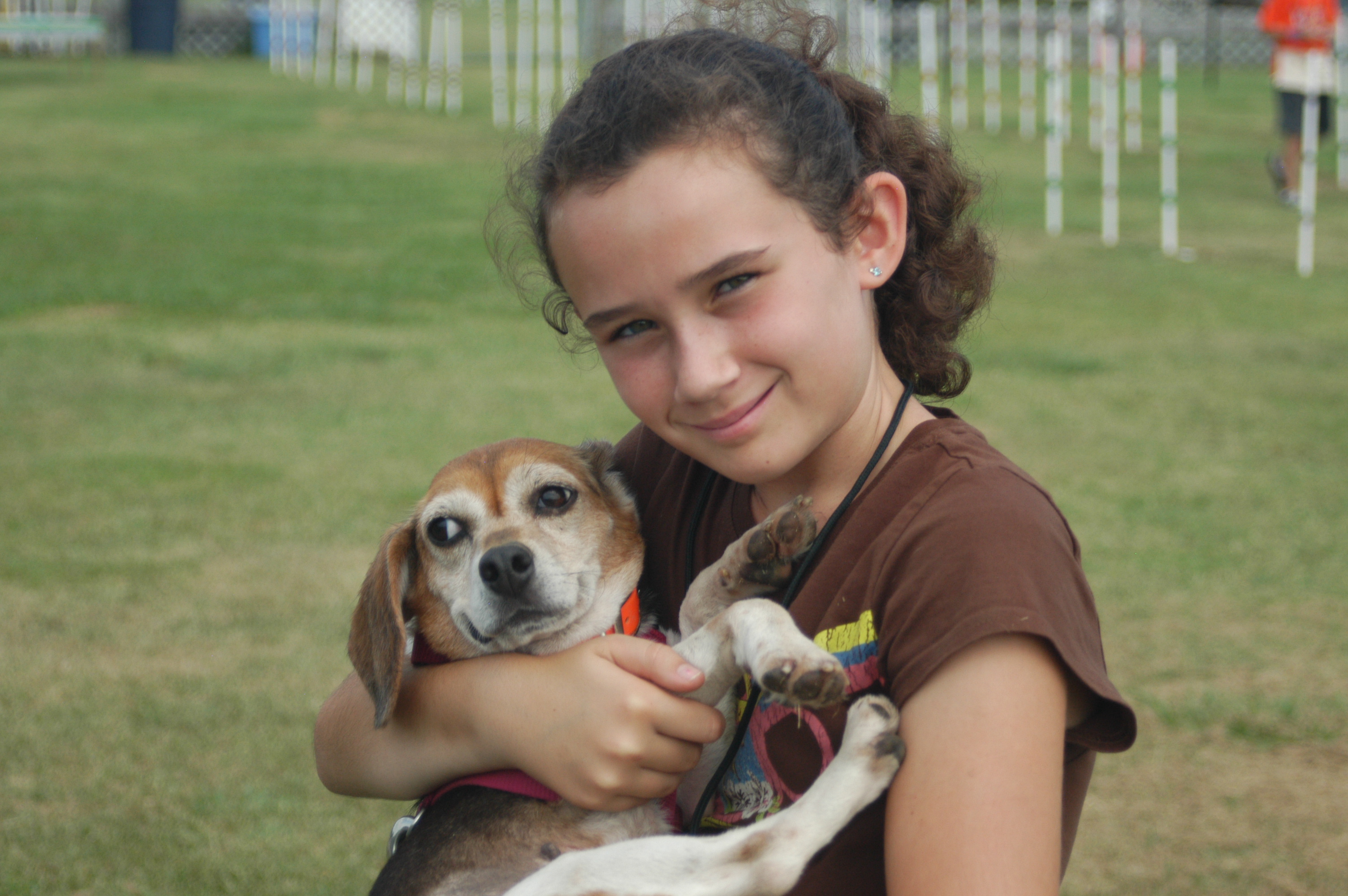 If you child doesn't have a dog or their are several campers coming from one family we partner with 'Beagles to the Rescue' and provide loaner dogs!  Last year we had about 30 loaner dogs come to camp.  We need to know in advance if you need a loaner dog-we try really hard to match up kids and dogs and make sure everyone has a great experience! Dogs are limited this year (2015) so please get your request in NOW!!!
"